Dr Geoff Kewley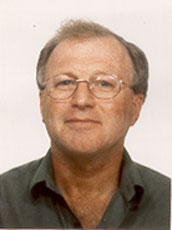 Dr Geoff Kewley is a Consultant Paediatrician that has been very involved in the ADHD world for many years.

He worked in Gosford till 1990 as a General Paediatrician and was increasingly very involved with ADHD at that stage.

He then went to the UK in 1990 and was at the forefront of increasing ADHD awareness there, in a society that at that stage was very stuck in a groove psycho socially.
He started off working for the NHS and then ran a very busy nationally recognised ADHD unit there in the  independent sector for 23 years until 2013.
In 2013 he returned to Australia and is now working part-time in Castle Hill.
Dr Kewley has a particular interest in gifted children with ADHD and related conditions and in the youth justice system and the high numbers of children with ADHD that end up in it.
Dr Kewley founded and chaired the UK professional group within the Royal College of Paediatrics and Child Health for ADHD, the George Still Forum and co-founded the UK parent support group ADDISS.