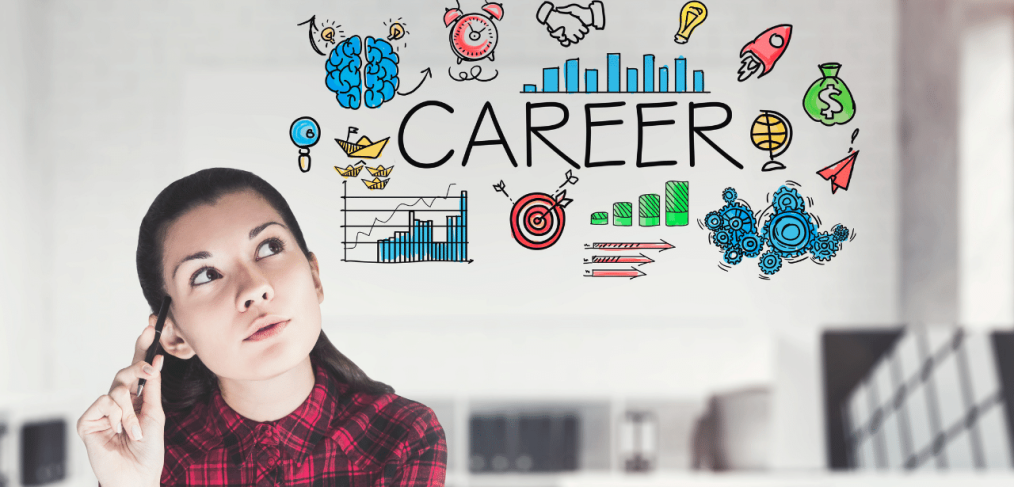 Practical Tips to Support Teens with ADHD Embarking on Their Careers
How can you help your teenager navigate the career world, and handle employment if Attention Deficit Hyperactivity Disorder (ADHD) is a potential hindrance? In this article, I will share practical tips to support teens with ADHD embarking on their careers.
As a Careers Advisor in high school, I often see teens with ADHD struggle in the area of careers. Over the years I have identified areas where parents could support their teens. We should remember that everybody, including parents, teens, and students, regardless of their brain capabilities, finds this an anxious and confusing time.
Here are my tips so you can best support your teen with ADHD during this tough time.
1. Start with the right path – evaluate subject choices
I spend a lot of my time looking at students' subject choices, especially in year 10, and connecting them with their future interests. One of the things to consider is the best way they learn and academic aptitude.
If a student is not a big fan of English and hates writing essays, then choosing Advanced English and Extension 1 or 2 will only lead to frustration. I have observed many students with ADHD enjoy practical subjects where they learn by doing and can move around as part of that learning process.
Often this is confused with choosing subjects like Personal Development, Health and Physical Education (PDHPE) which are almost entirely theoretical subjects. If you want to look into different subjects you can mix up, check out the TAFE NSW TVET Guide 2023.
Some schools lean towards certain subject types. I have a few high schools near me and one is known for its diverse learning and has practical learning places on site. They have automotive workshops, engineering rooms, and hospitality kitchens.
Another school near me is the opposite and has a much more academic focus, with mostly theoretical subjects being taught. This school's focus is on higher-level learning and extension subjects, with strong academic outcomes.
Both schools are non-selective but have differing outcomes. The school choice can affect the variety of choices and also the type of future options that students are being advised on.
2. Connect your teen with school services that support their career journey
This can be working with Specialist Learning Teachers or Diverse Needs Teachers. I suggest getting in touch with a Careers Advisor early, so they're aware of your teen's interests and how to best support career choices.
It is also beneficial for teachers to be aware of students learning profiles, so make sure to have this communicated to all teachers at the start of each academic year.
Although this information is on school databases and records, staff changes, turnovers, and the busy pace of school life, some may overlook your teen's details.
You know your teen better than anyone – I recommend communicating any support structures or tips to the teachers. This gives teachers an idea of how to best support your child.
3. Research future options best suited for your teen
Researching the possible options for your teen's future gives you plenty of time to evaluate your choices. Here are some potential choices you can choose from:
4. Associate positive ADHD traits to future work areas
Associating your teen's positive ADHD traits with future career areas will help him/her acquire positive affirmations. It can boost their self-esteem and may lead them to see ADHD as a superpower.
A few examples could be the following traits paired with the best career options:
Caring and empathetic abilities – human services
Creative and artistic abilities – design and creative industries. Creativity is one of the top traits for employers over the last 10 years.
Problem-solving abilities – for thinking outside the box, creative and innovative industries, and up-and-coming new roles
Entrepreneurial skills – new businesses, start-ups, innovation, new ideas, and business building
High Energy and exuberance – traits for areas where energy is needed with people skills, communication skills, working with crowds, setting a positive tone, and bringing energy into a work culture.
Hyperfocus abilities –this laser-like focus can be a true gift when needed to concentrate on a new project, new creation, building, creating, or innovating.
5. Keep the vocabulary around ADHD positive
Although living with ADHD is challenging, I highly recommend keeping the language around it positive.
I have done this with my daughter – when I see something that is influenced by ADHD such as her ability to work practically but also dealing with her high energy, I am constantly telling her how great these traits will be for certain jobs, for example, nursing or communication careers.
Find something they would be great at, and gently let them know that. And mix it up as there will be lots of areas, but keeping it positive is going to be helpful.
6. Assist with their organisation skills
Whether it's applying to universities or jobs, getting resume's ready, practising for interviews or turning up on time for interviews … all of this takes a lot of planning, preparation, and organisation.
Some parents may have ADHD themselves and so their organisational skills may not be as well developed to support their teen. Support your teen as best you can with these processes where their own executive functioning skills may prevent them from doing this easily.
If you find this is overwhelming and you don't have the time, or the skills for this, connect them with professionals who can help, or family members who do have these skills. I find students and adults with ADHD need a different level of organisational help to support them in their career endeavours.
I often use check-in sessions with students, shared documents and timelines, or I get the students to use reminders, calendars, and deadline count-downs to manage the large arrangement of deadlines and applications.
7. Praise positive career behaviours
Just like the old parenting tagline 'praise the behaviour, not the child' – the same goes for work-related behaviours. If your teen contacts an employer on their own, seeks out some work opportunities, navigates some tricky job applications or administration –compliment them on this.
Praising these behaviours, such as getting to the interview, prepping for the interview, getting themselves ready, looking smart, being on time and sorting out transport in advance, can be a great boost. The end result of getting that job should not be the focus.
As adults, there are going to be lots of setbacks, so we want to set the teens up for success.
Other behaviours to be praised in this context could be:
being proactive
attending any work-related webinars or talks
attending open days
connecting with any tertiary providers
going to TAFE workshops
checking out courses
researching roles
connecting with people in the industry
These types of early career preparation are about testing out the waters. This can be daunting when you are a teen. Encouraging this as much as possible and praising that type of effort, can have positive results. Getting the right grades to get in – is part of a much bigger picture. But actually, applying, is what we also want to applaud.
8. Stay calm
Launching a career can be stressful for parents, more so if the school years are causing stress for both students and parents. Some students may already feel like they are never going to make it out there. When you bring up careers with your teen and it results in them being explosive or shut down, you need to change your approach.
Maybe you could get someone else to work with them, approach a friend or colleague who is in a job they are interested in to chat with them. You could offer to support them in some of the research, applications and administration.
Either way, this mustn't become a source of conflict. If it already is, then outsource these conversations to your school careers advisor or a professional careers advisor.
Sometimes all it takes is a positive step in the right direction. This is why open days can be great conversation starters. Or meeting up with someone already in the industry to amplify their interest.
9. Self-care
Parents usually and naturally have their children's best interests at heart. These years can be draining, especially if school experiences have not been positive, which can be the case with some students with ADHD.
Remember that people with ADHD make a valuable and amazing contribution to the world of work. There are some doom-and-gloom statistics about life with ADHD. It's helpful to focus away from this and even ignore them.
Nearly everyone starts not knowing where they are heading. The roads are messy and muddled for most. This is part of the careers jigsaw that I refer to so often.
Be kind to yourself and know that you're doing the best you can with the resources you have. The fact you are reading this blog is a testament that you want to help, be supportive and show you care.
Claire Pech is a Careers Advisor in a high school in Sydney, NSW. She also runs her own careers consultancy https://clairepechcareers.com. She is a mother of three children and a strong voice in advocating for and supporting children and adults with ADHD.
Claire will be presenting a webinar at ADHD Support Australia on 9th March 2023 on 'Careers in the Senior Schooling Years & Beyond – where do I start?