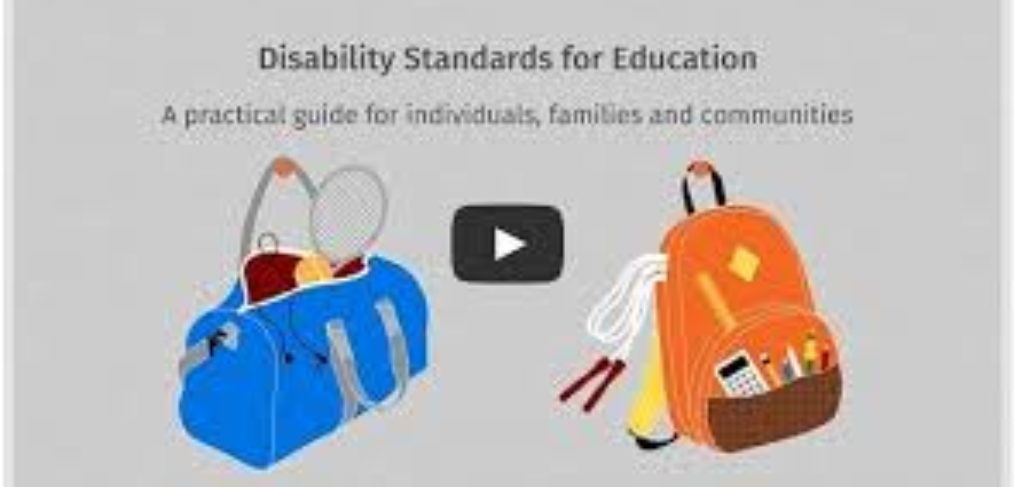 Disability Standards for Education: A Practical Guide for Individuals, Families and Communities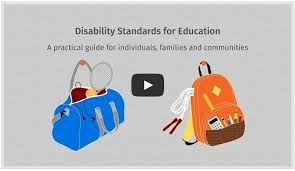 Disability Standards for Education: A Practical Guide for Individuals, Families and Communities
This resource aims to increase awareness and understanding of the Disability Standards for Education 2005 among individuals, families and communities throughout Australia. It was developed by the University of Canberra in collaboration with ten funding partners:
Australian Capital Territory Government Education and Training Directorate
Australian Government Department of Education
Catholic Education Commission New South Wales
New South Wales Department of Education and Communities
Northern Territory Government Department of Education
Queensland Department of Education, Training and Employment
South Australian Department for Education and Child Development
The Department of Education Tasmania
The Department of Education Western Australia
Victorian Department of Education and Early Childhood Development
The above agencies collaborated with the University of Canberra for three years to develop this resource and a suite of online lessons for school staff under the Disability Standards for Education eLearning project.
This is a general resource about the rights of students with disability and how schools can work with students and their families to support them.
The suite of online lessons for staff of Australian education providers is available at – http://dse.theeducationinstitute.edu.au/.