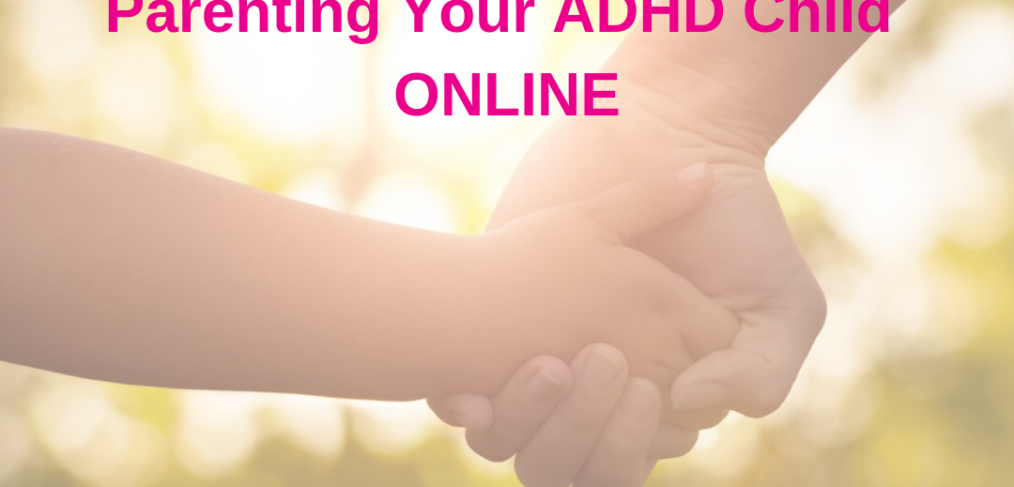 PARENTING CHILDREN WITH ADHD 6-WEEK ONLINE (INTERACTIVE – Includes 6 weekly group Zoom calls – TERM 2)
INVESTMENT: $449
6-week ONLINE course developed specifically for parents/carers managing children with ADHD
STARTS 17 MAY 2024
The course has been developed specifically for those managing children with ADHD.
The goal is to inform and empower you to work with your child to cope with the many difficulties of ADHD by passing on practical, workable strategies that will make a difference in the lives of all family members.
The course environment promotes engagement through non-judgment, empathy and acceptance.
You'll find greater empathy & understanding for your child's perspective and with effective strategies on board you'll increase confidence in your parenting skills.
This course has been running face-to-face in Sydney since 2015, and is now available online so everyone can have access to these important resources!
You'll learn…
To understand your ADHD child's world
Why & how it affects your family
Reasons for challenging behaviours
Learn practical parenting strategies
How to better relate to your child
How to create better routines & relationships
Collaborative and Proactive Solutions
How & when to use rewards & consequences appropriately
How to understand and avoid difficult behaviour
Tools to help decrease stress & anxiety in your home
About treatment options & medication
How to optimise sleep
How to work with your child's school
How to build your child's self-esteem
Effective self-care practices
Improved family problem-solving
You'll enjoy…
6 x 1 hour Weekly Group Zoom calls to ask questions & discuss the week's module with other parents in the course
Supportive Facebook group exclusive to this term's course
Videos, audio snippets, PDF handouts and worksheets in easy-to-access bite sized modules
Weekly handouts and lifetime access to course information
A parenting ADHD Action Plan e-work book
Less stress & more parenting confidence
The course is presented by Vivian Dunstan – Founder of the ADHD Support Australia, qualified teacher and course facilitator, Certified PEERS Teens & Young Adults Social Skills Coach, Student ADDCA ADHD Coach, former RAISE mentor and, most importantly, an experienced ADHD parent and adult with ADHD.
Parenting Children with ADHD Course is based on a course developed by the Institute of Family Practice but contains so much more from Vivian's own personal experience and research with ADHD.
For more details contact Vivian on vivian@adhdsupportaustralia.com.au