Paeds in a pod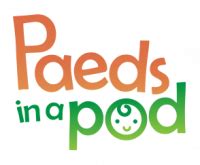 Paeds in a pod is a new private medical practice providing specialist care to newborns, infants, children and adolescents.
Our mission is to provide comprehensive medical care with best practice standards and modern expertise.
We also provide 24 hour neonatal care to the Greenslopes Maternity Service and Special Care Nursery.
We specialise in growth and development and practice within a multidisciplinary team to provide a holistic approach to the management of complex paediatric patients. With this vision in mind, the practice employs experienced allied health professionals on location and has an extended network of professionals off site to integrate into the multidisciplinary team.
Click here for our many locations
​