Bob McCrossin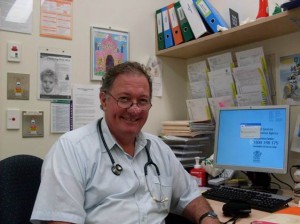 Dr Bob McCrossin is a Paediatrician and specialises in working with children that have challenging behaviours.
He also works closely with the practice's two psychologists, ensuring that there is a comprehensive care plan for the patients.
Dr Bob McCrossin has more than forty years of experience as a Paediatrician in different settings across Australia and new Zealand. He also has several publication in refereed journals.
In the last year Dr Bob McCrossin joined Cooroy Family Practice to take care of our young patients.
Dr Bob McCrossin is available on referral. Click here to know more about our Pediatrician.