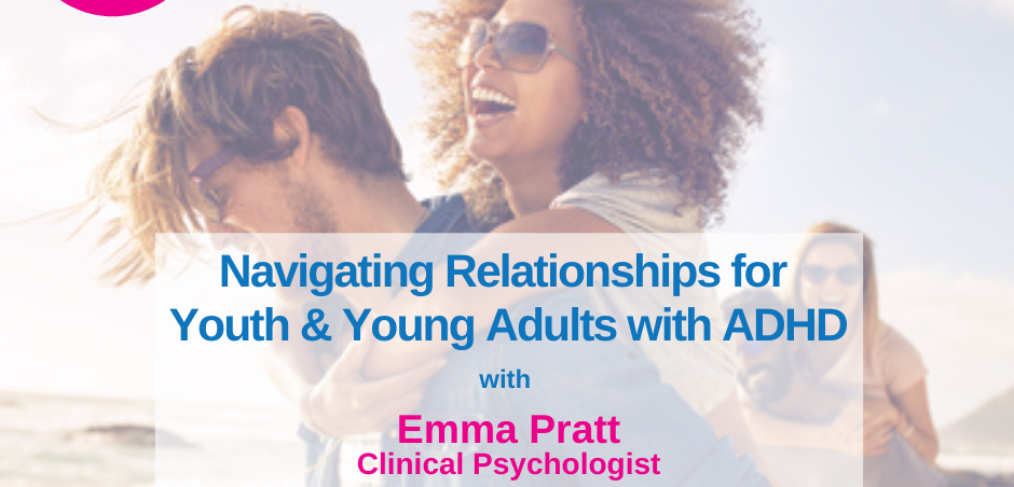 ONLINE EVENT
Our February online speaker is Emma Pratt, Psychologist, Co-Founder of Nala Hub Psychology Practice with a talk titled:
Unpolished Gems: Navigating the Rocky Terrain of Relationships for Youth and Young Adults with ADHD
Having ADHD in modern life can be both an advantage and a disadvantage. This notion holds true in the domain of relationships be it, romantic, in the workplace or everyday friendships. The bottom line is (and the reality), at some point living with ADHD can negatively impact close relationships in an individual's life, and even more so in the vulnerable earlier years of life.
The proverb "a gem cannot be polished without friction, nor man perfected without trials" epitomises the lessons and challenges of navigating relationships that pop up every day for our young people living with ADHD. This proverb also inspires us to believe that as they go through these rough times, they can come out shining.
You are invited to join Emma Pratt, Co-Founder of Nala Hub Psychology and Clinical Psychologist, for an enjoyable, relatable and very real discussion about how to bring out the sparkle in our "gems" living with ADHD – and how best to navigate those relationship challenges.
If you are unable to attend the talk please join our Newsletter list to receive a copy of the slides and be kept up-to-date with future ADHD news & events or alternatively gain access to a video recording of the talk by joining our Patreon membership platform.