ADHD Events in Sydney
Each month ADHD Support Australia brings you an expert in an ADHD-related field to empower you with the information you need on your ADHD journey.
Due to the current COVID-19 situation, until further notice our speaker evenings and events will now be available online.  Book in below and before the event you'll be sent a link and instructions on how to join.
All speaker evenings at our major sponsor Pittwater RSL are $15 plus booking fee, unless otherwise advertised. 
As of May 2019, ADHD Support Australia are now endorsed to provide NSW Education Standards Authority (NESA) Registered Professional Development for teachers accredited at Proficient Teacher level. 
Attending talks will contribute 1 hour 30 minutes of NSW Education Standards Authority (NESA) Registered Professional Development addressing 6.2.2 from Australian Professional Standards for Teachers towards maintaining Proficient Teacher Accreditation in NSW.
Massive thanks to Pittwater RSL for the complimentary use of their Auditorium which helps keep ticket costs affordable.

Parenting Your ADHD Child 6-week Course – ONLINE (Start Anytime)
February 27, 2020 @ 10:00 am

-

January 1, 2022 @ 5:00 pm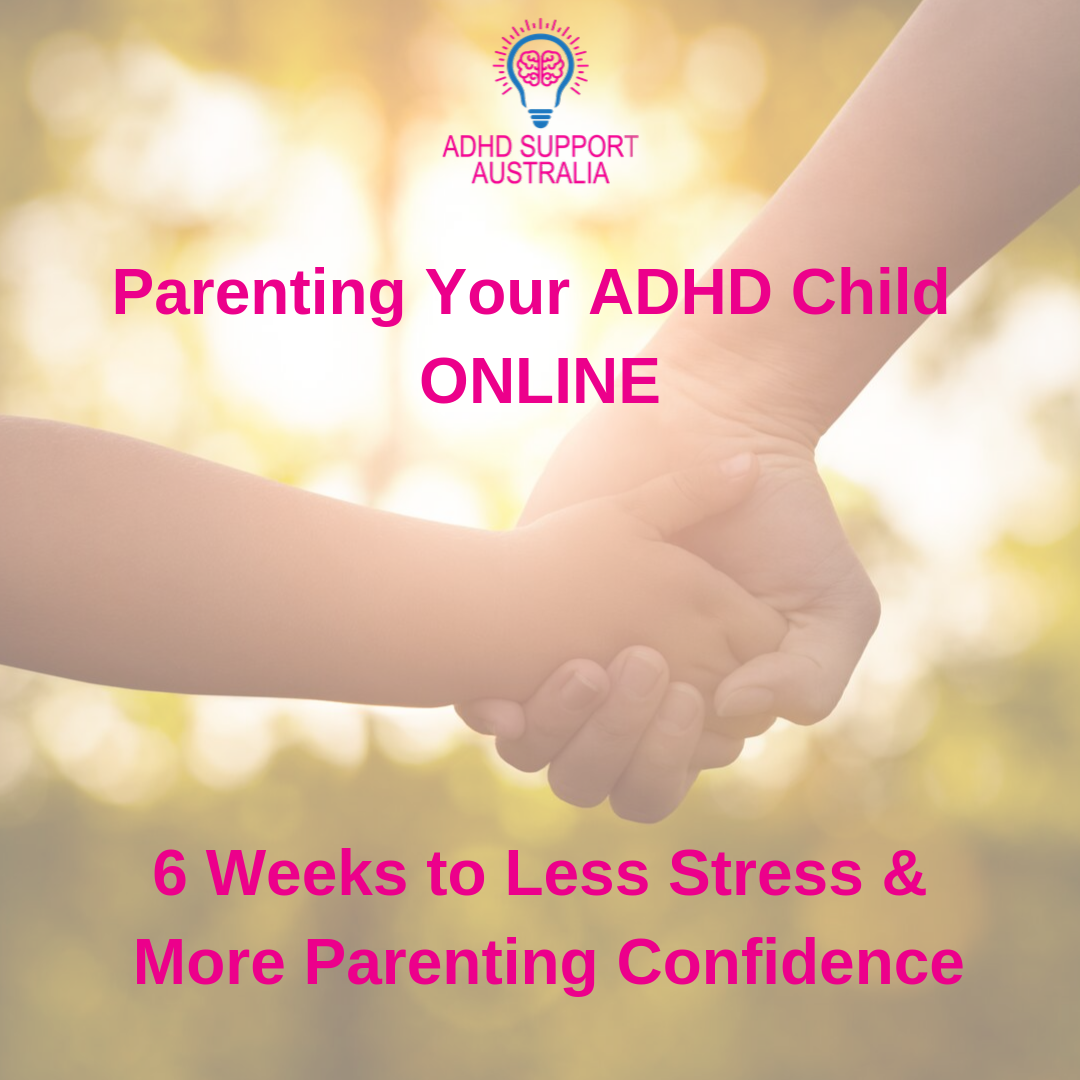 PARENTING CHILDREN WITH ADHD 6-WEEK ONLINE (START ANYTIME)
INVESTMENT: $149 
6-week ONLINE course developed specifically for parents/carers managing children with ADHD
STARTS ANYTIME
The course has been developed specifically for those managing children with ADHD.
The goal is to inform and empower you to work with your child to cope with the many difficulties of ADHD by passing on practical, workable strategies that will make a difference in the lives of all family members.
The course environment promotes engagement through non-judgment, empathy and acceptance.
You'll find greater empathy & understanding for your child's perspective and with effective strategies on board you'll increase confidence in your parenting skills.
This course has been running face-to-face in Sydney for around 4 years, and now I have been able to move it online so that everyone can have access to these important resources!
You'll learn…
To understand your ADHD child's world
Why & how it affects your family
Reasons for challenging behaviours
Learn practical behaviour management strategies
How to become a good child manager
How to create better routines & relationships
Collaborative and Proactive Solutions model
How to use rewards & consequences appropriately
How to manage difficult behaviour
Tools to help decrease stress & anxiety in your home
More about treatment options & medication
How to optimise sleep
How to work with your child's school
How to build your child's self-esteem
Effective self-care practices
Improved family problem-solving
You'll enjoy…
Videos, audio snippets, PDF handouts and worksheets in easy-to-access bite sized modules
Weekly handouts and lifetime access to course information
A parenting ADHD Action Plan e-work book
Less stress & more parenting confidence
The course is presented by Vivian Dunstan – Founder of the ADHD Support Australia, qualified teacher and course facilitator, PEERS Social Skills Coach, former RAISE mentor and, most importantly, an experienced ADHD parent.
Parenting Children with ADHD Course is based on a course developed by the Institute of Family Practice but contains so much more from Vivian's own personal experience and research with ADHD.
For more details contact Vivian on vivian@adhdsupportaustralia.com.au