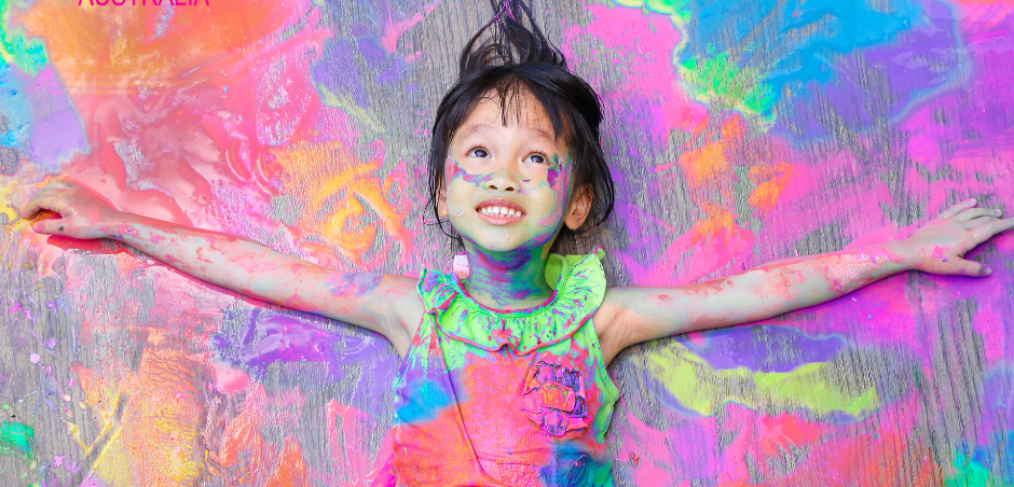 Online ADHD Support from ADHD Support Australia
COVID-19 has unfortunately impacted many services, but thankfully the foundations laid at ADHD Support Australia in 2019 in creating an online platform to support those across Australia, means that during this time of social distancing online ADHD Support can be easily accessed, including the monthly expert speaker evenings that were previously held at Pittwater RSL. 
The September speaker, Dr Danielle Einstein will be online on 22nd September @ 7pm discussing The Impact of Devices on Our Brains, Our Moods & Our Families.
As a community we want to embrace technology and ensure devices are used to connect and strengthen our families rather than to divide them. Parenting has always been difficult and as a generation we are the first to confront the impact of personal devices on our families and our school communities. The impact of COVID has left many families reeling.
Danielle will speak about why, when and how we can make changes to our screen use. Her view is grounded in international research and based on the school program "The Dip@School" and her book: "The Dip: A practical guide to take control of screen addiction and reconnect your family."
Dr Einstein is a researcher, clinical psychologist and  leading expert in understanding the impact of devices on mental health in teenagers. For 20 years she has developed and researched programs that prevent and treat anxiety, depression and Obsessive Compulsive Disorder. She is commissioned by schools to develop tailored social and emotional learning programs. Danielle is an advocate of changes that families and schools need to adopt to ensure healthy use of technology. She is frequently called on by the mainstream media to provide expert opinion. She is passionate about using Clinical Psychology to change our community.
We, as parents, need this advice now, more than ever as online everything seems to have become our 'new normal'.
All online speakers are suitable for parents, teens & adults with ADHD, teachers and professionals.  ADHD Support Australia is endorsed to provide 90 minutes of NSW Education Standards Authority (NESA) Registered Professional Development for teachers attending.
"This accreditation for teachers is fantastic news, as it's so important for teachers to have the training and skills to ensure our children with ADHD are well-catered for in the classroom allowing them to reach their full potential academically, socially and emotionally.  This accreditation gives teachers added incentive to attend and access training from leading experts in ADHD and its co-morbid conditions." said Vivian Dunstan, Founder of the organisation.   
For those who have missed past talks, or can't attend in real time, an online membership site provides members with access to recordings of past and future talks and slides.  
Vivian has been providing a face-to-face Parenting Children with ADHD 6-week course locally in Warriewood for over 4 years, but in late 2019 created an online version which is now available as an alternative to increase online ADHD support.
ADHD Support Australia started life as Northern Beaches ADHD Support Group back in 2013 to support parents of children with ADHD on the Northern Beaches.  In addition to the services mentioned above, a brand-new website was also launched in 2019, incorporating a wealth of information on ADHD, a directory of professionals, services, resources and recommended products, an expert blog and access to various ADHD online communities.   
"My vision to support as many people living with ADHD as possible has now become a reality and luckily just in time for this period in history when online access has become the only option!  Last month's online 4hr Parenting Workshop and the April talk were both a huge success and it was fantastic to have people participating from multiple states.
"Unfortunately, our local meetups have had to be cancelled due to covid-19, but I've already held a virtual parent meetup and a virtual adults with ADHD meetup where folks can grab a cuppa and join in an online chat with others on the same path!".   More meetups will be held shortly.
"Giving more people access to the information they require to empower themselves to live their best lives with ADHD is what I focussed on creating last year and I'm so excited and proud that I've achieved that." Vivian said.
For more information about ADHD Support Australia, ADHD, future events, membership, parenting courses or to join the Newsletter list please visit:  https://www.adhdsupportaustralia.com.au
or contact vivian@adhdsupportaustralia.com.au 
Vivian Dunstan, is Founder & CEO of ADHD Support Australia, qualified teacher, mentor, facilitator of Parenting Children with ADHD – a 6-week online course, PEERS Social Skills for Young Adults & Teens Coach and an ADHD parent.