ADHD Events in Sydney
Each month ADHD Support Australia brings you an expert in an ADHD-related field to empower you with the information you need on your ADHD journey.
All speaker evenings at our major sponsor Pittwater RSL are $15 plus booking fee, unless otherwise advertised. 
As of May 2019, ADHD Support Australia are now endorsed to provide NSW Education Standards Authority (NESA) Registered Professional Development for teachers accredited at Proficient Teacher level. 
Attending talks will contribute 1 hour 30 minutes of NSW Education Standards Authority (NESA) Registered Professional Development addressing 6.2.2 from Australian Professional Standards for Teachers towards maintaining Proficient Teacher Accreditation in NSW.
Massive thanks to Pittwater RSL for the complimentary use of their Auditorium which helps keep ticket costs affordable.

Learning Difference Convention – Sydney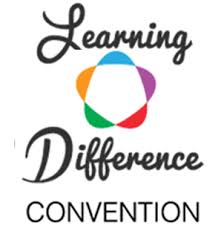 Learning Difference Convention – Sydney
The Learning Difference Convention was borne out of charitable efforts on the Central Coast NSW towards dyslexia awareness. The need to disseminate information, and bring the available support structures together to assist those dealing with dyslexia, became evident. The Learning Difference Convention is now a philanthropic event funded independently by its founder, Jillian Zocher.
Specific Learning Difficulties Specialist, Jillian Zocher, completed a Postgraduate Diploma in Specific Learning Difficulties in conjunction with the Helen Arkell Dyslexia Centre (UK) and the Oxford and Cambridge Royal Society of Arts in 2002, after many years of having taught at dyslexia friendly schools overseas. Jillian practices Educational Therapy on the Central Coast and teaches one on one to dyslexics across the age range.
What Do We Do
Neurological differences are to be recognised and respected as any other human variation. These differences can include those labelled with Dyspraxia, Dyslexia, Attention Deficit Hyperactivity Disorder, Dyscalculia, Autistic Spectrum, Tourette Syndrome, and others.
The Learning Difference Convention is the only event of its kind in Australia, linking delegates to support networks, teacher training, resources, research, authors and  information, all relating to learning differences.
The Learning Difference Convention recognises that a systematic, explicit and multi-sensory approach to reading is essential and that early intervention is key. Whilst we provide FREE resources to assist with reading, we recognise that dyslexia is more than just a reading difficulty and that dyslexics have varying needs, relative to their individual strengths and weaknesses.
This unique event allows us to share the plethora of information, whether it be reading, writing, spelling, co-ordination, concentration, auditory processing, mathematics, study skills, organisational skills, self-esteem difficulties, anxiety, social skills, behaviour, technology, visual processing, nutrition and more. The event allows you to ask the necessary questions, meet the experts and support groups and try out loads of resources.
The event has triggered a healthy debate, resulting in increased awareness, increased action, increased support, whilst inspiring unity between organisations and institutions.
The LDC offer support to parents, teachers, teacher aides and allied health professionals, for all three tiers of intervention – programs for classrooms/schools, programs for small groups and programs for those more severe who require one on one support.
LDC allows us to keep abreast with what is going on in the world of dyslexia, equipping us with the information to grow in our knowledge and understanding as educators in Australia.
LDC encourage delegates to view learners in a holistic way, focusing on strengths and individual needs, rather than only dwelling on weakness and labels in which to categorise them. Moving from labelling, to profiling, empowers us in our understanding, without relying on the services of an 'expert'.
It is particularly important to note that various SpLD's overlap; as students are likely to have one or more co-occurring difficulties. In developmental disorders co-existing difficulties is the rule rather than the exception.