Dr Raphael Chan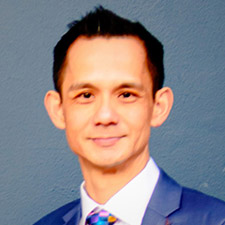 Dr Raphael Chan MBBS (Hons), MPH, PGDip (Communication Dis), FRANZCP, Cert Child Adol Psych is a psychiatrist with a special interest in working with children, adolescents and young adults.
Raphael is a medical graduate of Sydney University. Prior to joining Greenwich Specialist Consulting Rooms, he was a public sector psychiatrist for over 10 years, first as staff specialist at the Northern Beaches Child and Adolescent Mental Health Service in Sydney, then as consultant psychiatrist in the Adult Mental Health Service at Bloomfield Hospital in Orange, NSW.
He works at Greenwich Specialist Consulting Rooms which is a group of independent psychiatrists working under one roof. Each doctor has their own practice and their own specialty areas. By working together they are able to provide cover and pool resources to provide a wide range of psychiatric services. Click here to see their website
He is also a member of the NSW Mental Health Review Tribunal.
Expertise
*ADHD
*Anxiety disorders
*Autism spectrum disorders
*Bipolar disorder
*Depression
*Obsessive-compulsive disorders
*Oppositional Defiant Disorder
*Psychosis